Hex Curse Diagnostic Tarot Reading online service.
Get your Hex Curse Diagnostic Tarot Reading reading within 24 hours
ARE YOU CURSED?
Hex and curse diagnostic reading, am I cursed, hex reading, curse reading.
Have you had a few bad events recently in your life? Do you feel it's all unusual and sudden? Would you like to know if those bad events or bad luck is the result of dark magic cast on you?
This hex/curse diagnostic reading will reveal if there's any bad magic activity that has been placed on you.
Most of the time there would be no hex or curse on a person, though it's better to be safe and do regular diagnostic check-ups.
With this reading, you can find out if you are cursed or hexed, and if you are, I will also tell you who cursed you and how.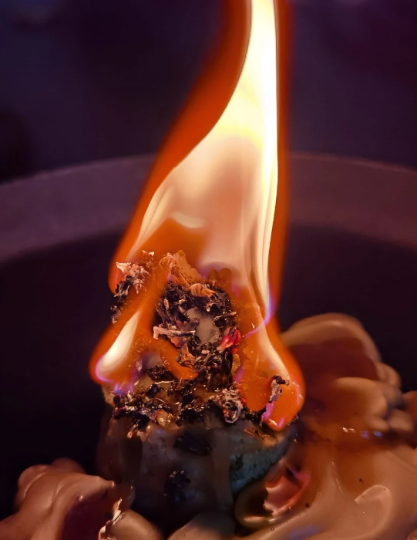 ABOUT THE PROCESS
1. When you press "Buy Now" button at the end of this page, you will be redirected to a form where you can ask your question and make the secure payment. I'm using Stripe system to your safety.
2. After you've booked your reading, within 24 hours you will get an email with reading answers and my support.
ABOUT ME
I'm a professional tarot reader and occultist from the UK. Please read reviews from many happy customers I help.
Disclaimer: Tarot Readings are for entertainment only. The client holds the responsibility for making their decisions based on the results of the reading. This service is only available for people aged 18 and above.
PRICING
Pricing: 22.00 GBP
Thank you so much for helping me out again!❤❤❤❤❤
I am shocked at how extremely accurate she is! I am going to reach out again at another date for 2nd reading!
Spooky, the things I wish I could see for what it is 👀 bought two readings, rather impressed with the first situation! I suggest buying I will of course be back at some point!
Great seller, very kind, she covers all details and very accurate must say, 💯 fact, genuine, highly recommended, Thx for all ur help, support & guidance.
what a great reading! helpful, insightful, and on point. one of my favorite shops!
Zoia gave me such a wonderful, detailed reading. She went out of her way to ask questions to make sure she got the right energy. Give Zoia a go, you won't be disappointed! Thank you, Zoia. You're a fantastic reader!
great seller who's reading tied in perfectly with my own
Zoia has an incredible gift! Everything she said in my reading was spot on, and confirmed everything I was thinking and also gave me other things to think about. Zoia was very friendly and it was like speaking to a friend. Thanks again!
breathtaking magnificent excellent work very good print I am really amazed and blown away person very responsive communicative the good deal I highly recommend it trusted person so do not hesitate
They are incredible, they helped me see the situation I was absolutely blind to and afterwards they helped me to find a solution to the problem, I have had plenty reading but not one that felt more like a big sibling giving advice 100/10 ,would recommend heavily
She picked up things that were right under my nose but I couldn't see. Came as a medium to help right when I really needed answers & assurance. Thank you for your time & your gifts. The best & warmest regards, xxx
If you're looking for a reader that does not beat around the bush and sugarcoat their words, she's the one for you. Appreciate the honesty 100%. Will get it done from her again. Thank you!
The reader was kind, accurate and straightforward. Her reading was very well done and she genuinely does have an amazing skill set at reading tarot and energies. I would recommend her to anyone anyday! Love and light
Very in-depth and thorough reading. She was able to pick up what happened in the situation and not afraid of telling me the hard truth. I'd def recommend her to anyone who wants answers.
Incredibly accurate. Picked up the past and present situation in my life surrounding a love interest. Very helpful. Thank you so much!
Loved the resonating reading and definitely takes an approach I feel we all need. It's amazing how in depth she went with things and even said things I was definitely not even thinking about or expecting her to reach but she did! 100% recommend 
10/10! They were very responsive and extremely accurate. They were able to pick up on some very specific details and really clear some things for me. Highly recommend!
She was very accurate on the details in my situation , and fast responder. Thank you for my reading dear
are you cursed, are you hexed, hex tarot, am I cursed, hex reading, curse reading, hex diagnostic, curse diagnostic, hex, curse, tarot reading